April is Autism Awareness month. Although Autism is the fastest growing developmental disability, affecting 3 million people in the United States and 70 million people in the world, for those outside looking in, it often remains a mystery.
I am partnering with more than 200 authors and bloggers in the LIFT 4 Autism campaign. Many of us are donating books and other items to an auction that will be held on the last week of April. Proceeds from this auction will go directly to Talk About Curing Autism (TACA), a national non-profit organization dedicated to educating, empowering and supporting families affected by autism. Specifically, the Lift 4 Autism campaign will benefit families served through TACA's scholarship program to offset medical and therapy costs.
To keep up with LIFT news and developments this month, join our Facebook Group.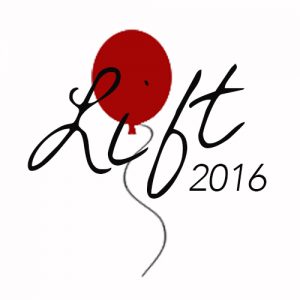 How can you be involved?
2. Check out or bid in the auction – your money goes straight to TACA's scholarship fund. (You'll be asked to register before the auction date to bid.)
LIFT Giveaway! $5 Amazon Gift Card, LIFT T-Shirt and E-Book from any LIFT Author